Dec 14, 2020 01:42 PM Central
Carrie Haren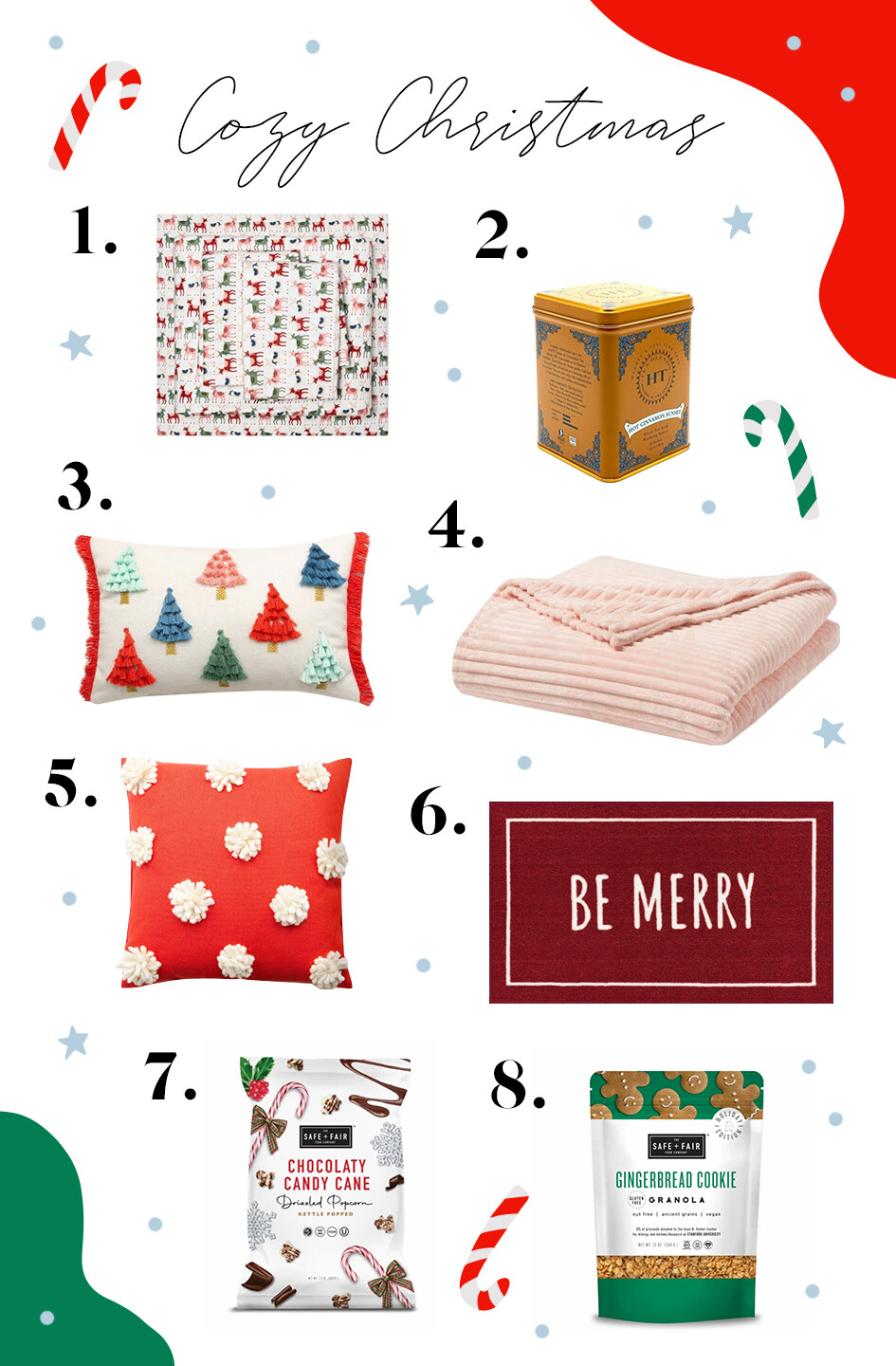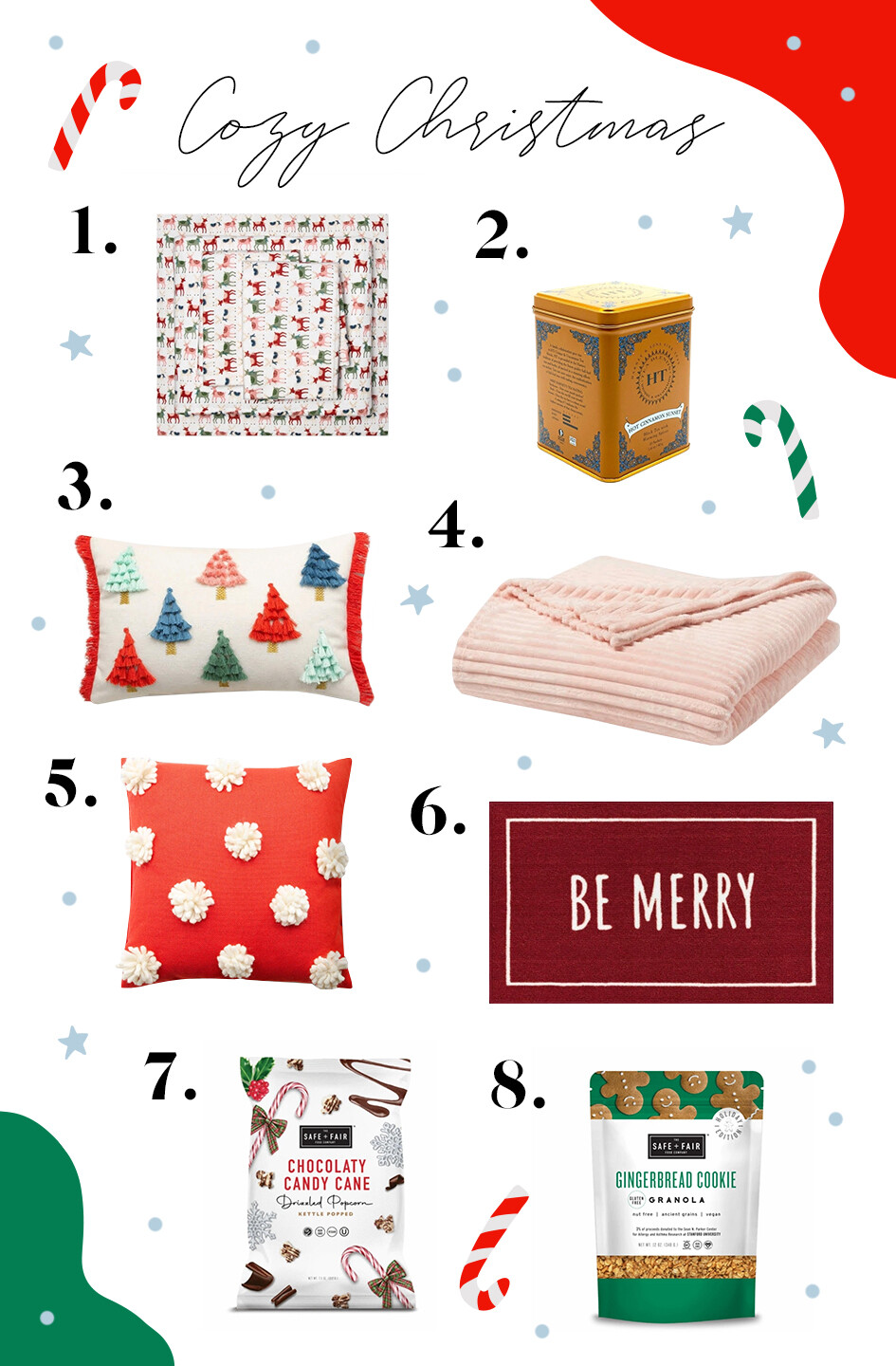 I'm a little behind with some of this year's Christmas favorites! As someone who is always cold...I love snuggling up in a good blanket with the fire on! And some of these others are just fun ways to easily bring a little festiveness to your home!
Enjoy and remember most of these are great beyond Christmas!
3. Holiday Christmas Tree Throw Pillow - These fun pillows are Out-of-stock now!
6.
Be Merry Rug
- Add so color and a little festive flair on a budget!
7. Safe & Fair Candy Cane Popcorn...its' gone but there is lots of other yummy flavors!
8. Safe & Fair Gingerbread Cookie Granola....also gone but Birthday Cake is our favorite!
If you want to try out some of Safe & Fair clean and yummy products enjoy this coupon code
here
Comment below some of your favorite Christmas items!
Until next week! Much love!
Dec 1, 2020 09:17 AM Central
Carrie Haren
I love change and keeping things FUN! So let's bring some fun to your phone with FREE Phone Wallpaper & Screensavers for the season!

FUN and FRESH

!
We have 6 unique designs to choice from! You can download one or all of them!
Check them out on my
Free Resources page
or by clicking the cute Meet Me Under The Mistletoe Wallpaper above!
Nov 18, 2020 02:14 PM Central
Carrie Haren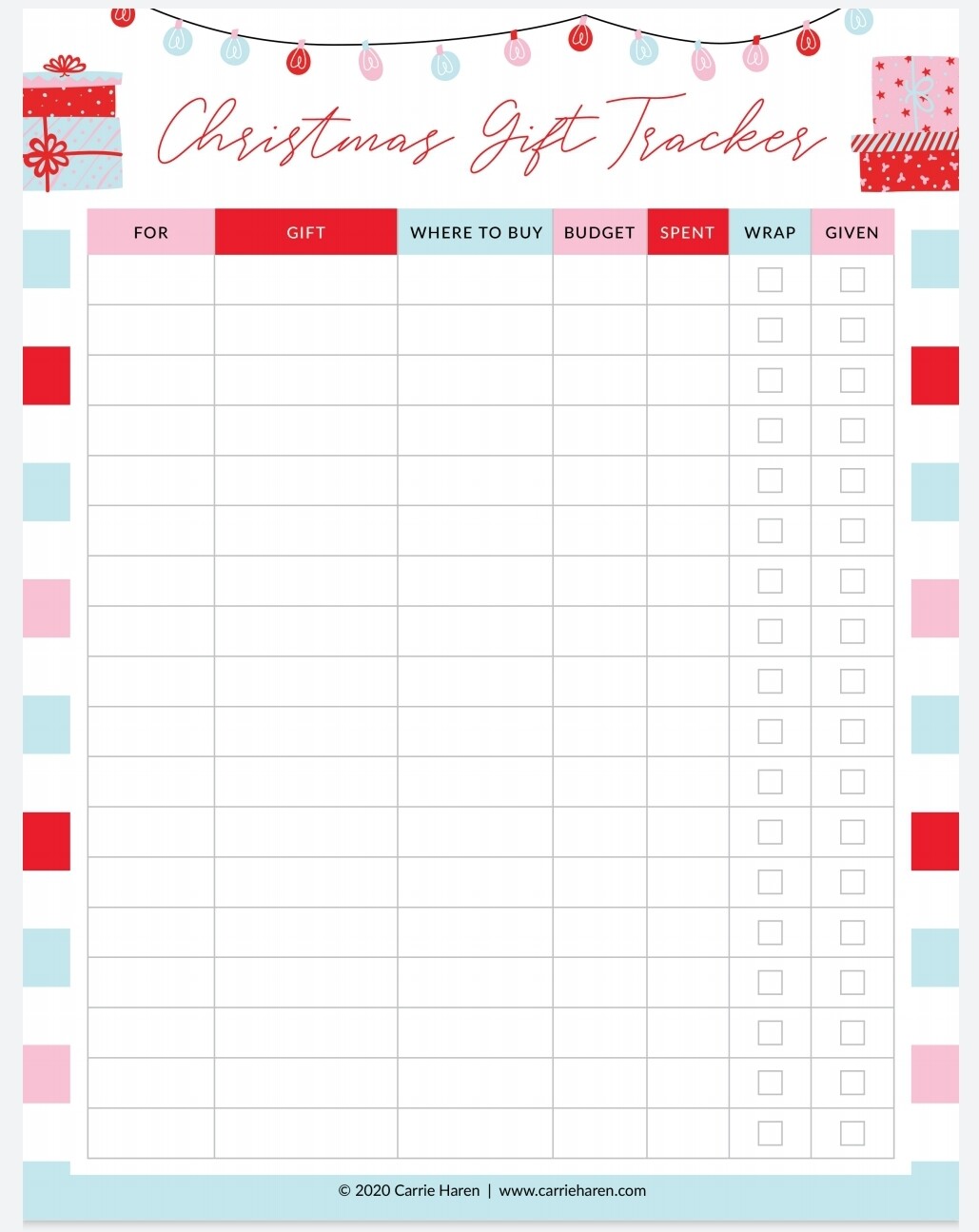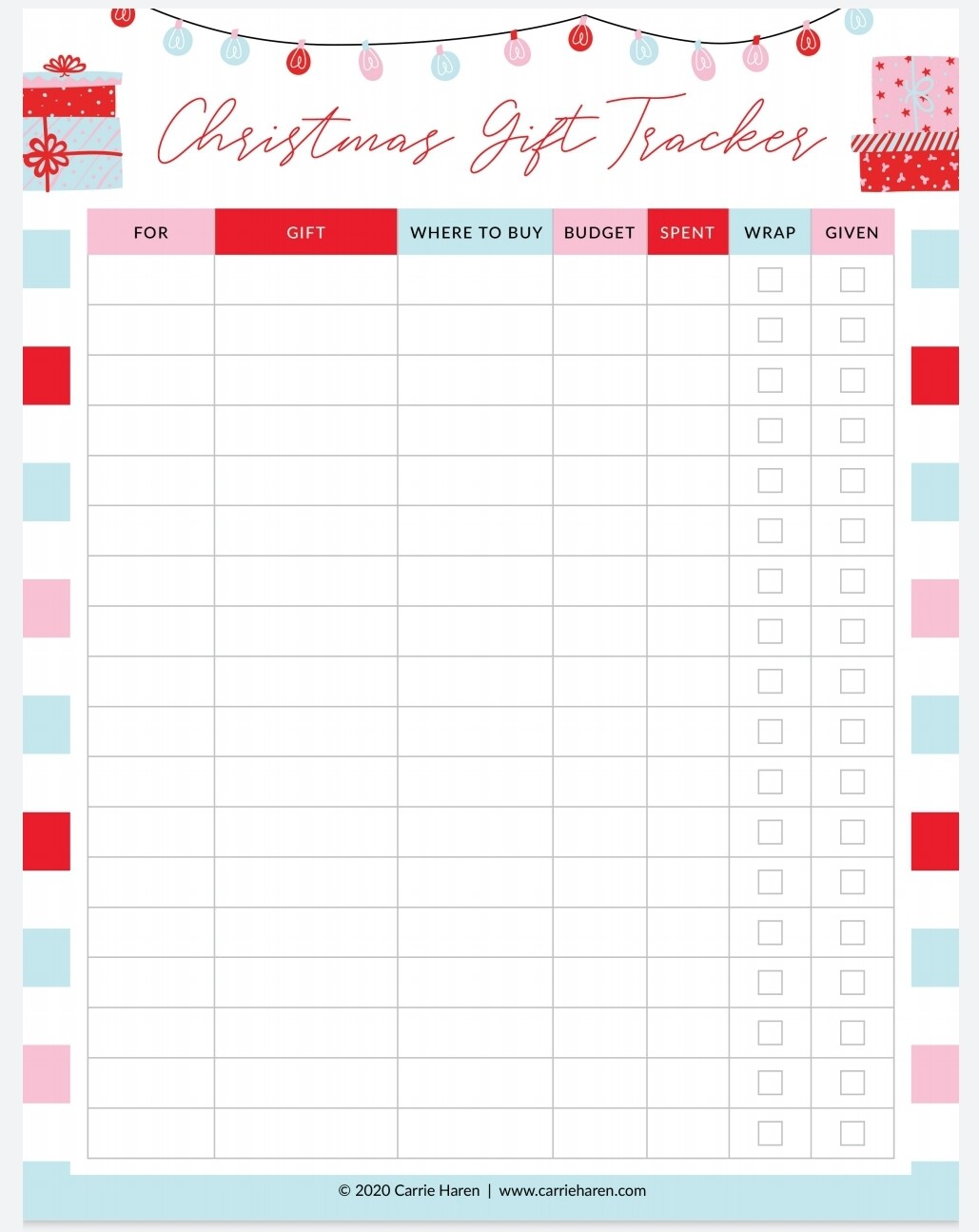 It's that time of year again...you know to buy Christmas gifts for loved ones! Maybe you are an early shopper like me where you have already been shopping for a while. Whether you are an early shopper or a last-minute shopper the holiday season for some can be stressful at times. So, I wanted to share some tips I have used over the years to help reduce stress for me!
A key step for me is shopping early and using a gift tracker. A simple system (which I'm not naturally a systems person) can take a big weight off. And 2020 has been a very interesting year to say the least, so we could all use a little less stress! Right?!
This year as I began to buy Christmas Gifts, I thought instead of having stacks of printer paper with chicken scratching with who gets what and how much I spent...why not create an actual Christmas Gift Tracker to make it even more easy?!
So, that's what I did! I came up with a Christmas Gift Tracker that fit the things I like to track! I am so excited to be able to share this FUN, Cheery Christmas Gift Tracker with you! It's completely FREE for you!
Here's some benefits to using a Christmas Gift Tracker:
+Shop early while tracking what you have purchased and the price
- Who has ever bought duplicates of the same present because they forgot they had already purchased it?
+Tracker reminds you who you bought each gift for (kind of important)
+Convenient checklist showing what gifts are wrapped and which still need wrapped - anyone under estimate the number of gifts they had to wrap Christmas Eve?
+Column to mark off when you delivered or gave your loved one their gift(s)
+Honestly, a tracker frees your brain up to focus on other things while keeping everything organized
+A tracker also helps to keep you on budget as you can see what you have spent on your shopping trips
+Attach an envelope to your tracker so you have all your receipts from your purchases in it. You never know when you may need a receipt...this makes it stress-free finding the one you are looking for.
Are you ready to free up some brain space and have less shopping stress? Click the graphic or link below to download your free tracker!
And if this tracker ends up helping you, please let me know! I love creating FUN and helpful tools for friends and family! Free free to tag me on Instagram or Facebook using your tracker!
Let's keep this season
Merry
and
Bright!
Carrie