Dec 14, 2020 01:42 PM Central
Carrie Haren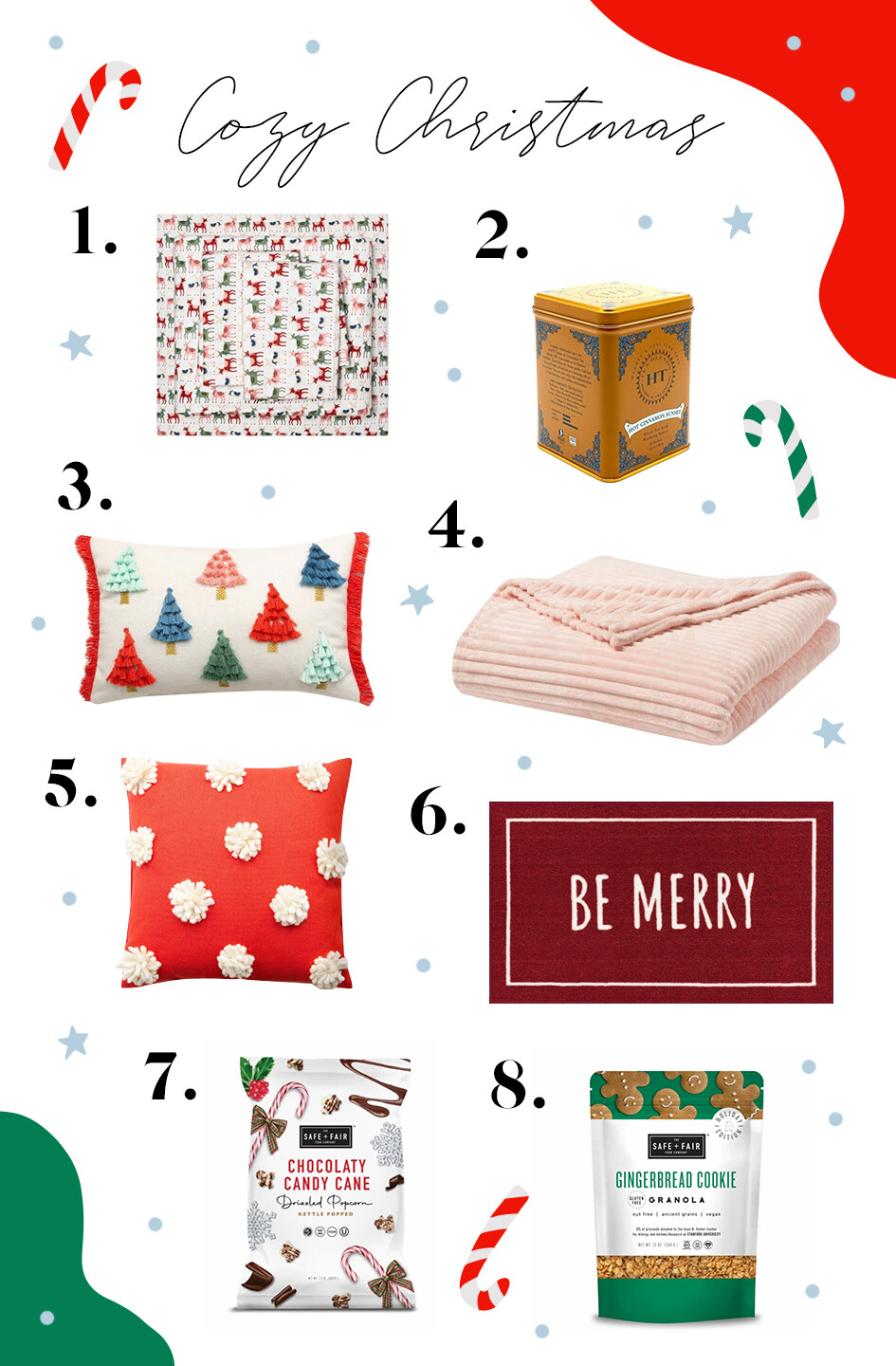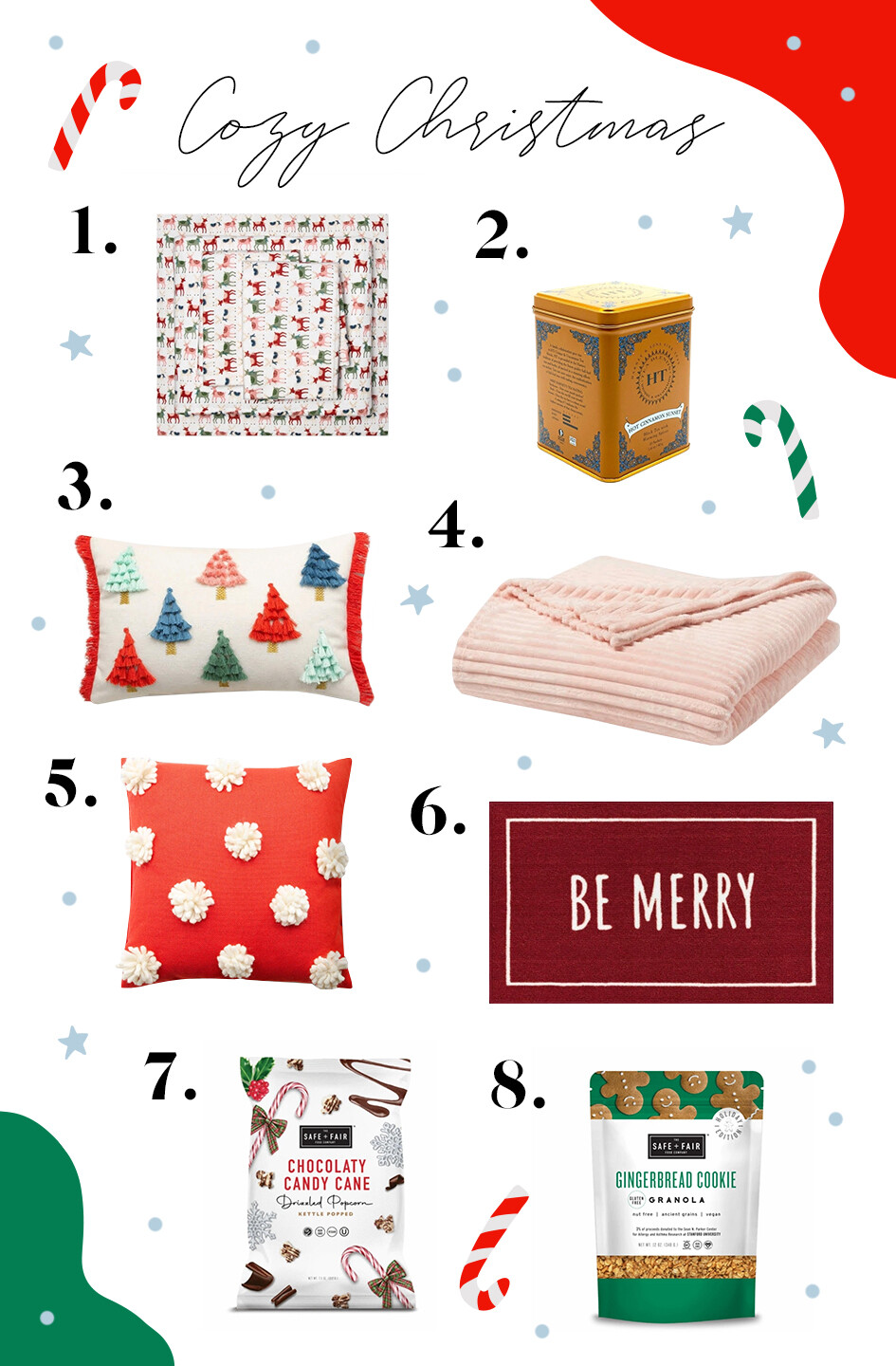 I'm a little behind with some of this year's Christmas favorites! As someone who is always cold...I love snuggling up in a good blanket with the fire on! And some of these others are just fun ways to easily bring a little festiveness to your home!
Enjoy and remember most of these are great beyond Christmas!
3. Holiday Christmas Tree Throw Pillow - These fun pillows are Out-of-stock now!
6.
Be Merry Rug
- Add so color and a little festive flair on a budget!
7. Safe & Fair Candy Cane Popcorn...its' gone but there is lots of other yummy flavors!
8. Safe & Fair Gingerbread Cookie Granola....also gone but Birthday Cake is our favorite!
If you want to try out some of Safe & Fair clean and yummy products enjoy this coupon code
here
Comment below some of your favorite Christmas items!
Until next week! Much love!
I love FALL time! Summer's my favorite but then comes that brisk, fall air that makes me want to just snuggle up with some hot apple cider and a cozy blanket! Here's some of my favorite Fall Finds for 2020!
It's fun to sprinkle in some of these items into your life and I love them also because most are super affordable!
I hope you love them as much as I do!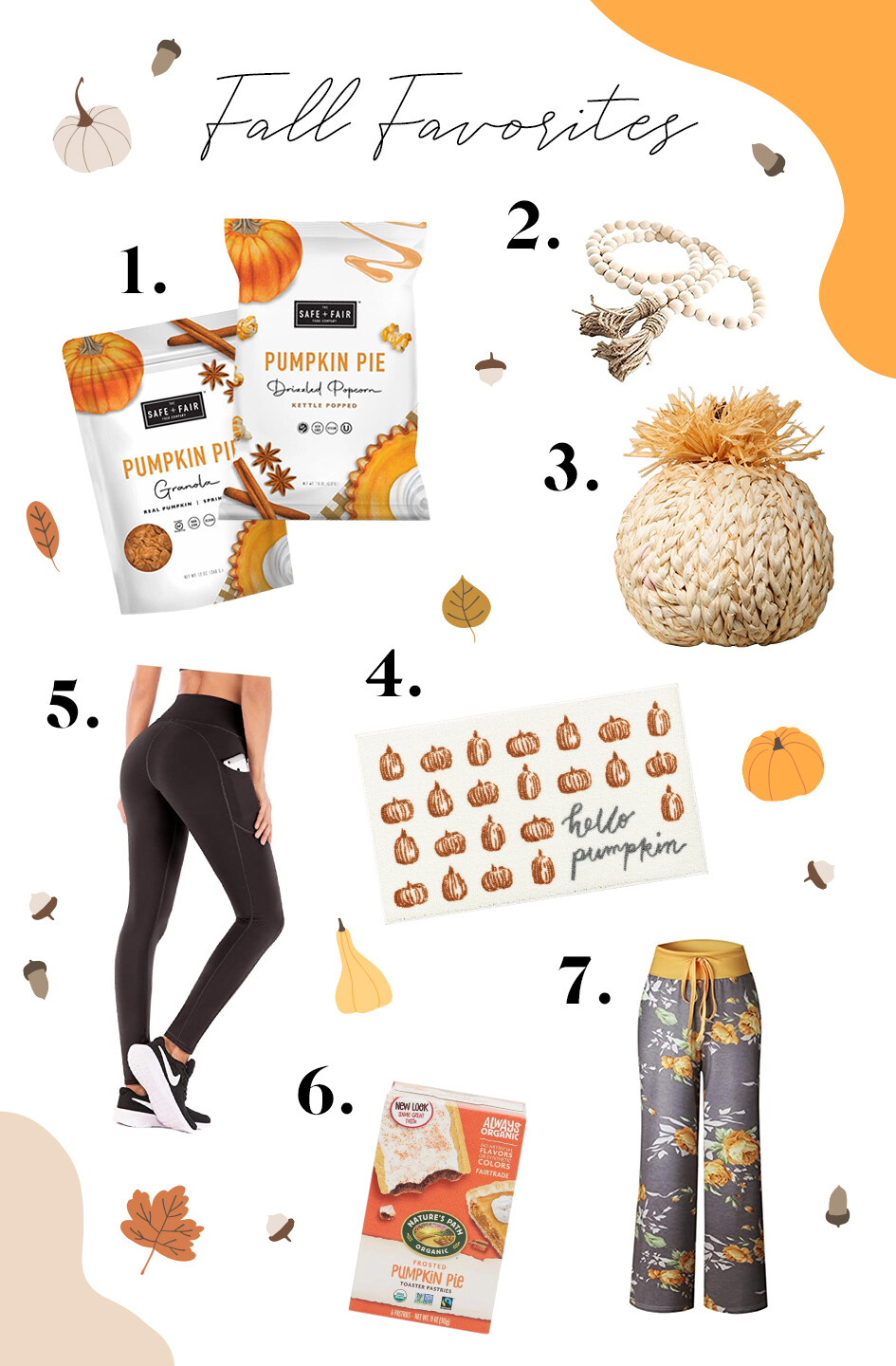 4. Hello Pumpkin Rug - SOLD OUT Already!
Many of these items are Limited Edition for Fall! I am excited to share my Christmas/Holiday finds with you soon!!! <3